Seasons Of The Year Chart
Go to: Seasons of the Year
Free printable seasons of the year with pictures chart for kindergarten. Help kids understand the four seasons.
Each card contain season name and picture.
Use these simple and colorful cards to show your kids the different seasons and the changes that come with each new season.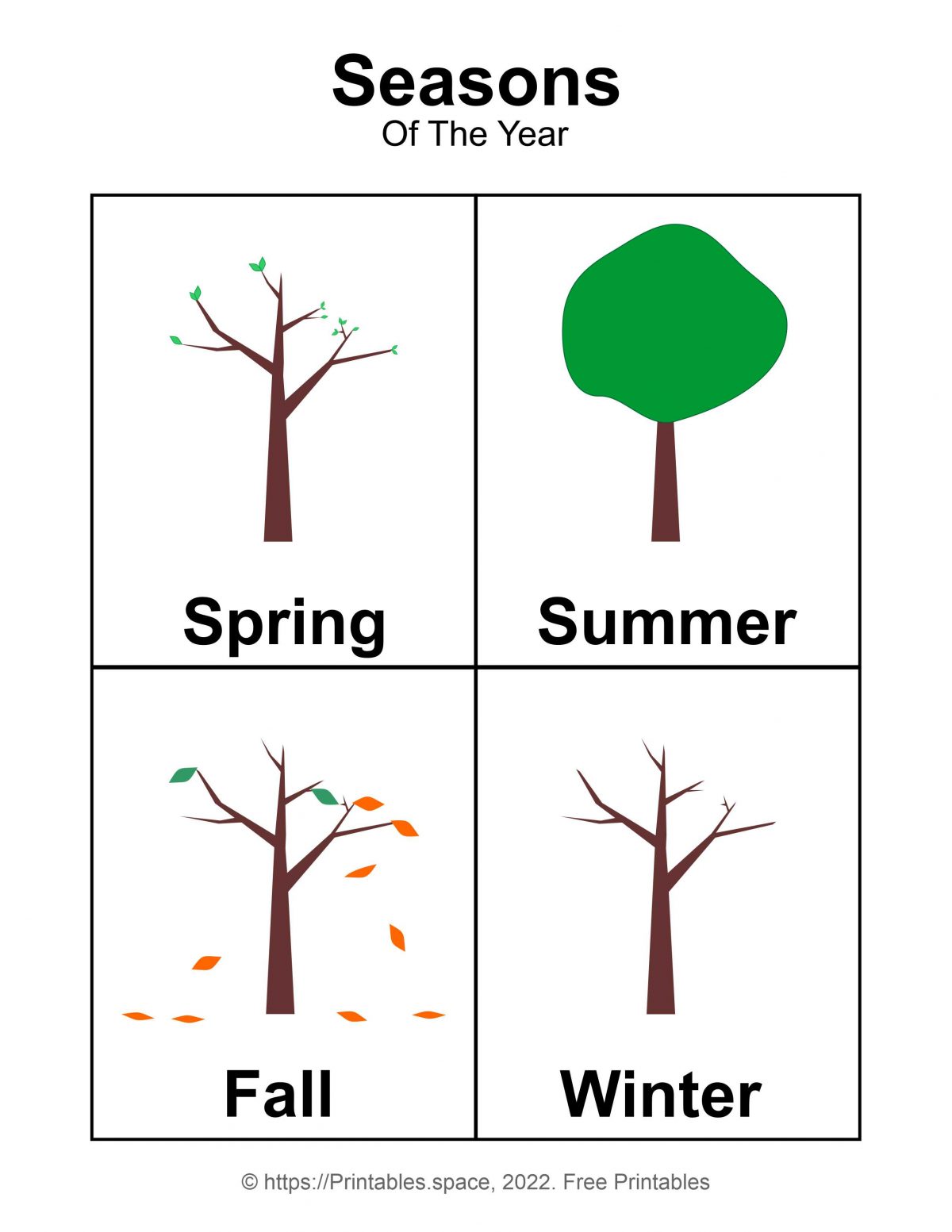 Image Size: 2551 x 3301 pixels.
Download
More printables: